Diaphragm Selection for AODD Pumps DIY
If your diaphragm pumps leak, stall, overheat or sound noisy, a failing diaphragm or the wrong type of diaphragm selection may be the culprit. Not to worry, replacing diaphragms is one of the technically simpler pump repair jobs if you have the right tools and equipment, though it's also one of the more physically demanding jobs – and there's some risk involved if the repair person hasn't done it very often.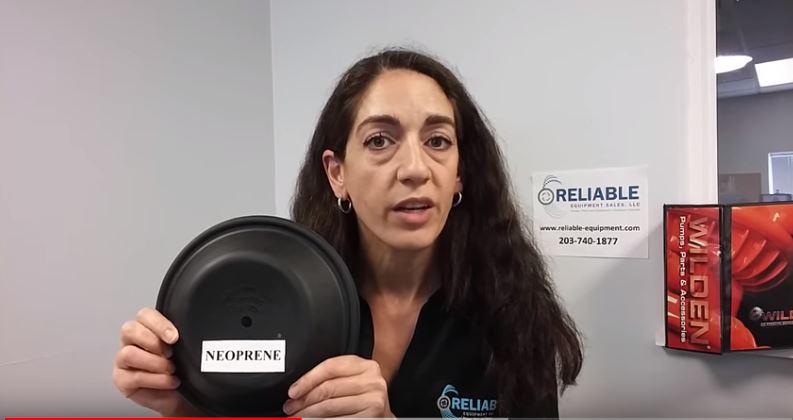 Since AODD pumps are so versatile, people often use the same pumps for transferring a wide variety of different types of fluids. Sometimes, people don't realize the pump diaphragms manufactured for one fluid are not compatible with other fluids. This can cause the diaphragm to deteriorate faster than projected, even with proper maintenance. Take a look at these guidelines to make sure your pump has the right diaphragm materials for the fluid:
Buna: use with fuel oils, motor oils, kerosene and most petroleum based products
Neoprene: use with most water based applications and non-corrosive/aggressive chemistries
Wilflex or PTFE: use with caustic and acidic applications, plus abrasive solutions
For guidance on diaphragm selection or on DIY pump repair, call 203-740-1877 or sales@reliable-equipment.com.
For genuine replacement parts, see here.
For genuine Wilden repair kits, see here.