Made in USA Pump Brands Avoid Tariff Costs
The 2018 import tariff slapped a 25 percent surcharge on a huge variety of equipment – including pumps.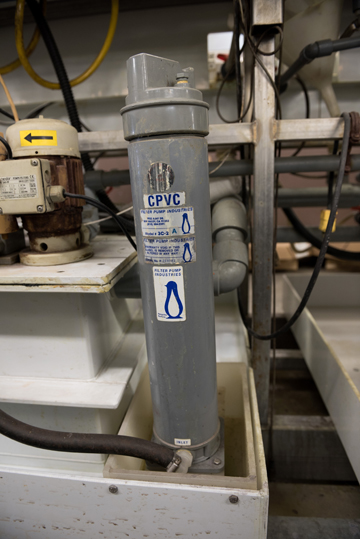 Though the tariffs really act like a tax on the American consumer and the tariff headlines seem constantly in flux, it's important when considering a pump purchase to know which manufacturers have had to increase their prices to cover the cost of the tariffs and which made in USA manufacturers are immune to the increased cost.
These companies design and manufacture their pumps in the USA:
Finish Thompson, Erie, PA
FTI drum pumps, centrifugal pumps, and more
Sethco, Telford, PA
Drum pumps, mag drive suction pumps, vertical centrifugal pumps, and more
Penguin – Filter Pump Industries, Sun Valley, CA
Pumps, filter chambers, filtration systems, carbon treatment systems, filter media and more
Versamatic – Warren Rupp, Inc., Mansfield, OH
AODD pumps
Aro pumps (Ireland), Yamada pumps (Japan) Wilden pumps (China) and several other companies either manufacture complete pumps overseas or order parts from overseas then provide assembly in the United States. While this is simply the nature of a global economy, the impact of trade barriers has already been reflected in pump prices.
For example, we recently quoted several FTI pumps from Pennsylvania at significantly less cost than comparable pumps from other companies. Besides pricing, the tariffs are also impacting lead times. Using FTI as the example, we stock many pumps and parts and can send other products in three days or less. Companies shipping from overseas simply take more time to deliver.
Get a quote on FTI pumps here.
See all pumps here.